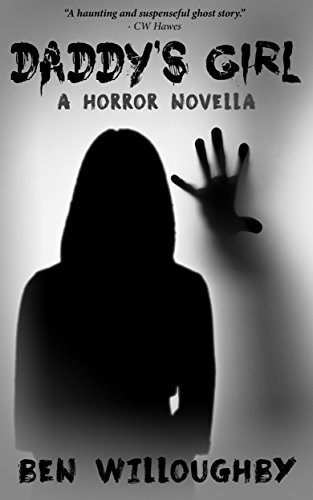 Horror tales come in all shapes and sizes. They can be visions of great cosmic terror or they can be the evil wishes of a child. The story can be one of psychological torment, or one of unfathomable gruesomeness. There are some who don't see horror as a separate genre, but as a particular effect given to a story of dark fantasy, or science fiction, or slice of life.
And whether or not we like to read stories that frighten us, or listen to them told around a campfire, many of us do. Enough so that horror has gotten its own BISAC genre code and is exceedingly profitable to publisher and writer alike.
My first foray into the realm of the horror story was by means of the tales of Edgar Allan Poe. Not much later came the stories of Saki. And then those two gothic adventures of Sherlock Holmes: The Hound of the Baskervilles and "The Adventure of the Engineer's Thumb". From there I read Dracula and Carmilla and discovered the work of HP Lovecraft and Robert E Howard's weird fiction.
I've even ventured into the realm of the weird and terrible with a few tales of my own. However, there are a few writers today who write doggone good horror stories and unfortunately remain for the most part unseen. One of those writers is Ben Willoughby and I hope this review, and upcoming reviews of his work, will help to bring him a broader audience.
Mr Willoughby has five books out now in the horror genre. I've purchased them all and read two. (He's writing them faster than I can read them!) Today I want to talk a bit about his novella Daddy's Girl, which is a ghost story that is very well done.
The ghost story is perhaps the most venerable form of the supernatural horror tale. Certainly it is one of the oldest, if not the oldest within this category. The ghost story plays into our beliefs about life after death. Even today, where the Western world has moved beyond Christianity and pretty much any traditional religion, the ghost story still works. Still plays upon our imagination. I think this is because it's primal. It taps into the core of our hopes and fears surrounding the greatest of all mysteries — death. And no matter how materialistic we've become, few of us want to die. Even believing in an afterlife, few of us want to end our existence here. It is what we know. We fear the unknown.
Mr Willoughby's tale, Daddy's Girl, plays on our emotions from two directions. The first is the child's need for and love of his or her parents. We children may dislike our parents telling us what to do, but when they aren't there we crave for someone to step in and take over that role. Many of us don't ever grow out of that need for someone to watch over us. Politicians and demagogues use this to gain control. They feel our pain and tell us lies so we feel good. The bond of child to parent is ever with us.
The other bond is that of parent to child. We as parents will do anything to spare our children at the very least the hardest knocks of life. We teach them and guide them and support them. Children a visible form of eternal life. Through them we in a sense live forever.
Mr Willoughby has combined these two powerful bonds into a tale of parent-child love. The parent's watchful eye, ever present, protecting his little girl.
I don't want to spoil the story and so I will leave the storyline alone. Do, though, get yourself a copy of Daddy's Girl. The book will tug your heartstrings and give you something to think about. As well as scare you into the realization your determination may be stronger than you even realize.
What I like about Ben Willoughby's writing is that he has a simple and straightforward way to tell a story. It unfolds before us on the page and does so without a mass of purple prose. There is an economy of words in his style and to my mind that allows me the reader to participate in the story. He isn't telling me everything. Just what I need to know. Which means he is able to paint the atmosphere and mood and generate empathy for the characters without excess verbiage. And that is the hallmark of a good writer.
I very much recommend Daddy's Girl. I also recommend Raw Head, which I hope to review in a future post. And I look forward to reading his other offerings in the realm of terror.
Ben Willoughby is a fine example of the good things the indie revolution has to offer. If only we take a chance and are willing to read widely.
Comments are always welcome! Until next time, happy reading!
Share This!