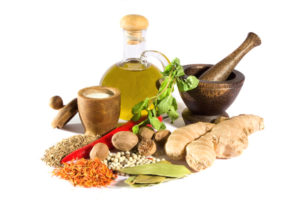 Today, the Big 5 Publishers want writers to write one thing. If I write private detective murder mysteries, that's all the Big 5 want me to write. Why? Because they want a known commodity in their stable. Especially if my mysteries sell.
For a very long time now, writers have gotten around that particular publisher restriction by using pen names. Or by going to a different publisher. Although as publishing houses merge, that option is vanishing.
Of course, the independent author/publisher has no such constraints and can publish whatever he or she wants. Although "conventional" wisdom argues that it's easier to create a "brand" if one publishes only in one genre. I think branding is hogwash, but that's a subject for another post.
The question is are there multi-genre authors? And the answer is a resounding — YES! In fact, there have pretty much always been multi-genre authors.
Who are some of these writers? Let's name a few:
H.G. Wells, Georgette Heyer, Iain [M] Banks, Sir Arthur Conan Doyle, Ken Follett, Stephen King, Roald Dahl, Arthur Ransome, Isaac Asimov, Dan Simmons, Anthony Trollope, Doris Lessing, George Orwell, Margaret Atwood, Nora Roberts/JD Robb, John Updike, Walter Tevis, Jerome Charyn, Ardath Mayhar, Lucius Annaeus Seneca
And the list goes on.
So why do writers write in more than one genre? I can only answer for myself. The reason I write in more than one genre is so that I don't get bored.
Variety, as they say, is the spice of life. It shakes things up, it broadens our horizons, gives us a larger perspective on life.
I have a wide range of interests. My reading reflects that range and I talked about that last week. And so does my writing. Because I basically write what I like to read.
Currently, I write private detective mysteries, post-apocalyptic fiction, dieselpunk alternative history action/adventure, and horror (both psychological and supernatural). In the future, I have plans for writing space opera, historical science fiction novels, cozy mysteries, fantasy, and non-fiction, as well as more of the above.
Of course the rub comes when we talk about marketing, because not all readers are the same. Some just devour romances, or mysteries, or mainstream novels. Others do read more than one genre. So with readers having their expectations and writers wanting to do their thing, what's the answer?
For myself, I have to write what I'm interested in and what I like to read. I also have to take into consideration that I rapidly lose interest if I have to do the same thing over and over again. I love Tina and Harry in the Justinia Wright mystery series, but if I only wrote about them I'd soon get bored.
And then there is the idea machine. It never stops and is constantly stimulated by everything going on around me. Just the other day, while preparing lunch, I got an idea for a post-apocalyptic novel and a forbidden love novel. That happens all the time. Do I throw those ideas away? No. I save them and often sketch out the idea so I don't forget it. Because even though at present I have four projects I'm working on, I won't always have those four projects and I'll want to start a new one.
Hopefully my readers will like all that I write because they like my style and relate to my worldview. Hopefully. However, I realize a good many will not. And that's okay.
Another reason writers might write in more than one genre is to capture a larger share of readers. If I write mysteries and horror and science fiction, I have three large reader audiences, as well as those who might cross over. More readers, potentially means more money. And most writers write because they want to tell stories for a living.
Please take a look at my novels page and see the range of what I write. Hopefully, if you haven't already, you'll find something to pique your interest. And hopefully in the next year or two some of the other ideas that are in the cooker will be ready to serve up for readers's enjoyment.
Lawrence Block writes mysteries and thrillers. But over the years he's begun and ended many series. He says all he can through a character and moves on to a new one. Frustrating as it is for me the reader, it's what Block has to do to stay fresh in his chosen genre. Which really isn't any different than a writer who writes in two or more genres or simply switches genres.
Let me know if you read more than one genre and know of authors who write in more than one. Your comments are always welcome! And until next time, happy reading!
Share This!