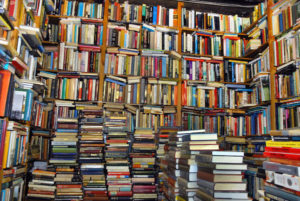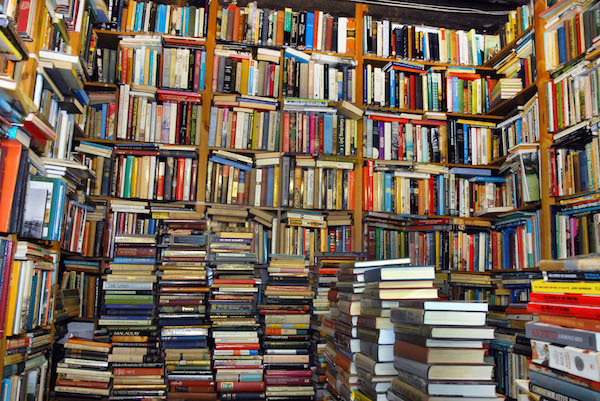 Why read indie, indeed? Aren't self-published authors losers who couldn't get a big publisher contract? Won't I get a better book from a mainstream big corporate publisher?
As a reader, I can say one thing for sure: you'll pay more money for the book you're buying from the big corporations. And that is about it.
A few days ago, Jack Tyler posted on the Facebook public group, The Steampunk Dominion, his thoughts on the subject. Before we go any further, let me give you Jack's post in its entirety:
WHY INDIES?
A simple question. Why should you, an experienced reader, carry a selection of independent authors on your reading list? For a very good reason. Originality.
What was the last original movie you saw? Can't think of one? That's because no one is making them anymore. That's why we're inundated with remakes of old movies, re-envisionings of old TV shows, old, popular books "brought to life" by the "magic of Hollywood," episode CCXLVII of the big Space Saga. No one will take a chance anymore that something, God forbid, might not rake in a billion dollars a day.
Books have gone down the same path. Publishers, unwilling to take a risk, compete with one another to shovel out copies of copies of copies of The Last Big Thing. Where is the grand fantasy tale that doesn't follow Lord of the Rings to the letter? How many versions of Twilight can you read before you can recite the plot points before you come to them? You may be surprised to hear that those cutting-edge stories and novels are out there waiting to be read, and I'm going to tell you where to find them.
In the files of independent authors. While traditional publishers cling to the center of Writingtown, searching the carefully tended lawns for the next retelling of a tired old tale, independent authors, just as independent filmmakers and musicians, are out on the fringe, past the edge of the map, chronicling the tales that no one has yet heard, that have yet to be told. These are the stories you want to read, the stories that are worth finding, the jewels that you'll remember long after the last elf/dwarf/human/orc slashfest is in the landfill and long forgotten. These are the heirs to the tradition of storytelling.
Authors decide to self-publish for any number of reasons. Some because we have been rejected by traditional publishers, often for being too original to suit their no-risk publishing model. Some have gone indie because we didn't want to get involved with the "you do the work, and we'll keep the money" policy of the big publishers. Some of us are well-known traditionally published authors who have been screwed out of our due one time too many, but we all have one thing in common: We answer to our creative muse, and no one else.
We have all had an experience, maybe more than one, with an independent author who had no business writing a grocery list, let alone a book, and some of us may have said, "Enough of this! I'm sticking to the Big Five from now on." That's your choice, but you do yourself a grave disservice by that reasoning.
We all try new products every day. Whether it's a new makeup, pain reliever, pipe wrench, or ball-point pen, we have all gotten our hands on one that doesn't do what the advertisement said it would. But do we then say, "I'm never wearing makeup again!" Of course we don't. We learn to be more careful consumers. There are many ways to carefully consume books, one of them being to never stray from the big names. Again, that's your choice, but there are ways to find the quality indies as well, and if you want to read the books that are telling the new stories, you must include indies on your reading list. How do you find quality indies? Amazon.com is a huge help. Most of us publish there because they make it so easy, and they provide useful tools. Look for an indie who has high ratings, even if there aren't too many of them. A low rating isn't a deal-breaker either, unless that's all there are, but ratings can help. Then once you find a book that looks interesting, use the "Look Inside" feature. Yes, it only shows you a few pages, but if the author can't write, you won't need more than a paragraph to determine that. Then, of course, there's the tried and true method, word of mouth. If someone you know and trust is recommending an indie, by all means, take a look. You may discover worlds beyond imagining that lie at the tips of your fingers. So, come on out to the fringe; we're waiting to welcome you.
As a reader of my fellow indie authors, I have to largely agree with Jack. Self-published authors, or Author-Publishers as I like to call them, can write and publish works no major or even small press would touch. Not because of quality, but because the publishers aren't risk takers, or they have no idea how to market the book.
That doesn't mean there aren't indies who ride the current waves, for there are and their name is Legion. They are also the ones, who tend not to be very good.
Several of my current favorite authors are indies and I look forward to their new releases, because I know I'll get a good read. One that will be entertaining, fresh, thought-provoking, and stimulating.
As a reader, I've been disappointed by too many big corporate-published authors. A writer who perhaps starts out promising and then fizzles by book three. Or a writer who never really starts out at all and I close the book only partly read and ask, "Why the heck did they publish this?"
By way of example: I love the TV series Midsomer Murders (well, until John Nettles retired). So I bought the first three books of the series on which the TV show was based. Carolyn Graham's first book was great. The second book was so boring I put it down with only a quarter of it read. I loved the TV episode, though, which was based on the book.
Another example is Murder in the Marais by Cara Black. I stopped reading when Aimee Leduc (the detective) just so happens to have a neo-nazi outfit in her closet to wear when she tries to infiltrate a neo-nazi group in Paris and the group readily accepts her! Obviously Ms Black has no concept of how closed extremist groups are, and we all have neo-nazi outfits in our closet just in case we might need them. Right? Sheesh.
Yet, the Big 5 accepted Death of a Hollow Man (as boring as it is) and Murder in the Marais (as preposterous as it is) and published them. Why? Because they are easy to market. The fit conveniently on the bookstore shelf.
One more example. I love SJ Rozan's private detective Lydia Chin. I'm less enthralled with her PI Bill Smith. The Chin books are fresh and interesting. The Smith books are typical and I'd even have to say average PI fare. Yet which books garnered the awards? Why the Bill Smith books, of course. Go figure. Not even the award givers want to go out on a limb!
I know readers frequently bash indies for typos. But seriously? Have they read current Big 5 books? Typos abound! And we get to pay big bucks for the privilege to read them!
Good indie books are out there in abundance. And they are very often at least half the price of the books put out by the Big Boys.
Take Jack's suggestions and go hunting. A few of my favorite authors are J. Evan Stuart, Steve Bargdill, Chad Muller/CM Muller, Janice Croom, Ben Willoughby, Crispian Thurlborn, Erik Ga Bean (he's not on Amazon), Renee Pawlish, and Sophia Martin (her Raud Grima series). And there are more!
Jack Tyler makes a great case for readers to venture outside of our little boxes and to read books written by indie authors. Independent author-publishers. The writers who are responsible only to themselves and their readers. Instead of the corporate bottom line.
You can find Jack's series Beyond the Rails on Amazon. Here are links:
Comments are always welcome and, until next time, Happy Reading!
Share This!