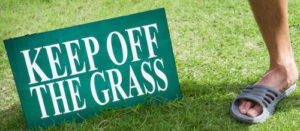 This past Friday, I listened to Mark Dawson's podcast which was an interview with indie sci-fi and paranormal writer TS Paul. You can catch the podcast on the SPF website and I'd encourage you to listen to it.
The initial hype was that Paul is a short story writer who's crushing it with sales. Sorry, folks, that's false advertising. Paul primarily writes sci-fi novellas and shorter paranormal novels. The visions of waltzing to the bank on my short stories quickly vanished.
The interview then went on to show all the things Paul did that were "wrong" and yet he still managed to reach a point where he's seeing a half-million a year in sales.
Obviously, TS Paul is doing something right. So what is it?
Last week I wrote about The Writer's Magic Marketing Machine and presented indie sci-fi and fantasy author Patty Jansen's road map to success. Very simply, it is:
Write well
Write lots
Write in series
Publish often
Build a mailing list
As I noted last week, this is standard indie advice. Virtually all the successful indie authors do the 5 points above.
Dawson and his cohort, James Blatch, were dumbfounded by Paul's success. They couldn't explain it. On reflection, I think Paul's success is very easy to understand — and, in fact, I'd say he's doing most everything right.
First of all, TS Paul writes lots. A short story a week and 31 books in a couple years. Writing lots is crucial for every indie author who even hopes of being successful. It's the key to not being forgotten.
Secondly, he writes in series. This is also critical for indie authors. Because indie readers are series readers.
Third, he publishes frequently. Publishing often keeps your name in front of readers and helps to pump up the Amazon algorithms.
Fourthly, he knows his audience. He targets the YA crowd. There is no sex or bad language in his books and the covers appeal to the eye of a young audience. I'd also hazard a guess that the shorter lengths of his books appeals to the YA folk, who primarily read on their phones.
So what does he do that is actually controversial? In the big picture, not much. He doesn't believe in freebies. So he doesn't give away his books. But he's not the only writer in that camp.
He doesn't do a lot of advertising, although he does more now than when he first began. About a $1000/month on Facebook.
He doesn't have a mailing list. However, he's not alone here either. What he does have is an active blog and Facebook page. Effectively, they are taking the place of a mailing list. Through his blog and Facebook page he keeps in touch with his readers and lets them know of new books.
The most controversial thing, in my opinion, about Mr Paul is his cavalier attitude towards the quality of his writing and the physical product.
He doesn't give a fig about typos or bad grammar or lousy formatting. He says so in the interview. And the critical reviews testify to his devil may care attitude. It also appears his writing style is not all that stellar, according to the reviews.
I noticed in looking at his offerings, quite a few book blurbs note the book is newly re-edited and formatted. So maybe Mr Paul cares more about what readers think than he's willing to admit.
The mystery for me is how a brand new nobody writer can go from $150/month in sales to over a $1000/month in the span of a few months — with no advertising. Paul didn't say. Blatch didn't ask. Too bad.
Based on what Mr Paul did say, my thought is that his friend, the popular author Michael Anderle, who encouraged Mr Paul to start writing in the first place, gave him a boost. Just a guess, but if correct it shows that who you know is still a very powerful means to success.
The bottom line is, TS Paul is doing everything he should be doing — except writing well and producing a quality product. But in spite of all the criticism he's received, and there is a lot on Amazon, he's laughing his way to the bank.
Comments are always welcome! And until next time, happy reading!
Share This!